— Sponsored Post —
Toronto, Canada: August 21, 2014 – SecuraCoin has launched the world's first physical retail bitcoin trade network specializing in servicing money service businesses (MSBs) and other brick and mortar stores. Providing top-level compliance training and software solutions to their agents, SecuraCoin launched on August 20th with an initial network of locations focusing on the greater Toronto area in Canada.
SecuraCoin, which provides its agents the ability to buy, sell, accept and BitZipp bitcoin (sending bitcoin to SMS or email addresses worldwide), will shortly be expanding its offerings to include an online buy & sell service, integrated mobile applications, and through ease of access through rapid growth of our retail agent network outside the Toronto area.
Offering in-person instant digital currency services and catering to both new users and veteran traders, SecuraCoin is taking the initiative of not only providing educational material for new users, but also working toward offering new digital currency retail services based on blockchain technologies.
Not only is SecuraCoin providing services to its own agents, it is also signing on independent service providers who will benefit from SecuraCoin's digital currency management system, compliance training and integ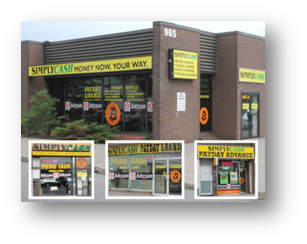 rated advertising methods in expanding SecuraCoin's reach to virgin territories. Independent service providers will have to register as money service businesses in their own local areas and arrange necessary financial relationships themselves, but will operate with the operational support and branding of SecuraCoin.
Existing retailers interested in offering SecuraCoin services are urged to register to become an agent or independent service provider at their earliest possible opportunity as the typical turnaround and training period can vary depending on the individual needs and AML compliance competence of the applicant. Currently, SecuraCoin has the ability to service both Canadian and US retailers as agents, but will shortly be expanding into the European market as well.
SecuraCoin is a fully registered and AML compliant money service business and bases its model on the training and oversight of its agent network which will operate under its MSB registration where available. There are currently three types of retailers it provides services to: existing MSB agents and retail service businesses who do not currently operate in financial services, and independent service providers. Retail service businesses will only initially be permitted to offer SecuraCoin services with limited transaction volumes and options, but after a trial period may apply to become a full SecuraCoin MSB operator.
The team behind SecuraCoin comes from varied entrepreneurial experiences including franchise development, print and web media, financial services, B2B/B2C brand development and brings its experience in retail business growth and marketing to the bitcoin industry. Its goal is to increase consumer awareness and knowledge of the advantages of digital currency technologies, make these services more accessible and help businesses integrate these services into their workflows as well.
SecuraCoin has multiple strategic relationships in place inside and outside the digital currency industry, including well known trading platform Buttercoin and others, giving it the ability to execute and scale on its service offerings quickly and efficiently.
Combining both a physical retail trade network and an online service will allow SecuraCoin to bring much needed mainstream accessibility and exposure of the quickly expanding bitcoin space to users from all walks of life. Stay tuned for more exciting updates!
To find out more please visit http://www.securacoin.com or call 1-647-BIT-COIN (248-2646)