Mt. Gox. It's an unlikely name for the crypto-currency exchange that once dominated the Bitcoin trading space and once boasted of handling 80% of bitcoin trades before dropping down to its current third place.

The story of Mt. Gox actually began in 1993 when a trading card game called Magic: The Gathering was introduced. An addictive fantasy game, Magic: The Gathering garnered a cult following and has ardent players to this day.
It became so popular that in 2009 an out-of-work developer set up a website to trade cards for the game, calling it Magic: The Gathering Online Exchange (Mt. Gox). In 2011 the site was sold to Tribanne Ltd. and operations were taken over by a programmer named Mark Karpeles who currently runs the exchange.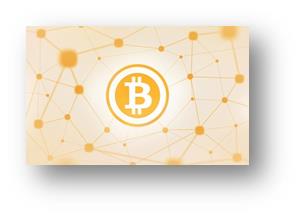 Karpeles shifted the site from trading game cards to trading a just-gaining-steam Bitcoin. As one of the few exchanges on the scene, the site gained popularity, and when the site was hacked early in 2011, Karpeles garnered a tremendous about of good will from the crypto-currency community by making good on his debts.

Unfortunately, that good will has not lasted. In 2013, the site has had a series of technical and legal difficulties:
Early in the year, Mt. Gox had withdrawals being handled through the payment service Dwolla suspended. After much wrangling, Mt. Gox was able to recover funds put in limbo. It took three months for all of the monies to be returned.
In June, the Department of Homeland Security froze a Mt. Gox account at Wells Fargo to the tune of five million dollars. The reason: Mark Karpeles failed to check two boxes on the application for the account informing the government that he would be receiving and dispensing money for customers. He had failed to announce the business as a money transmitter.

As a result of the above, Dwolla could no longer do businesses with Mr. Gox, leaving American customers no way to easily get their money in or out of the exchange. Since then, the company has announced that it is processing withdrawals, but a quick check of the forums reveals many people still complaining of not being able to get their money out.

At the beginning of the year, in a widely heralded move, Mt. Gox had a tie up with CoinLab which was to handle Mt. Gox's North American customers. But the deal fell apart with both sides claiming the other had not lived up to its promises: Mt. Gox had not transferred promised customer information, and CoinLab had not become fully legally compliant in 47 states. Multi-million dollar lawsuits have been filed and counter filed.

As a result of difficult getting fiat money in and out of the exchange, the price of Bitcoin on the exchange has been trading at an abnormally high rate.

Mt. Gox has, in an astonishingly short amount of time, gone from being the 800 pound gorilla to an also-ran of Bitcoin exchanges. It's not at all uncommon to hear Bitcoin enthusiasts opine that Mt. Gox should just go belly-up already since they don't seem to be doing anything good for the Bitcoin community anymore. That being said, the exchange still boasts a massive amount of trading and many, even reluctantly, will quote the Mt. Gox price as the definitive price for Bitcoin. It's not time to count the exchange out yet, but it also doesn't look like Mt. Gox has got that much magic left.
Co-Written by: Mark Norton and John Jones. John Jones likes to look at listings for
Real Estate in the UK
whenever he has a chance because he hopes to move there someday.

Photo credits:
Jason Benjamin