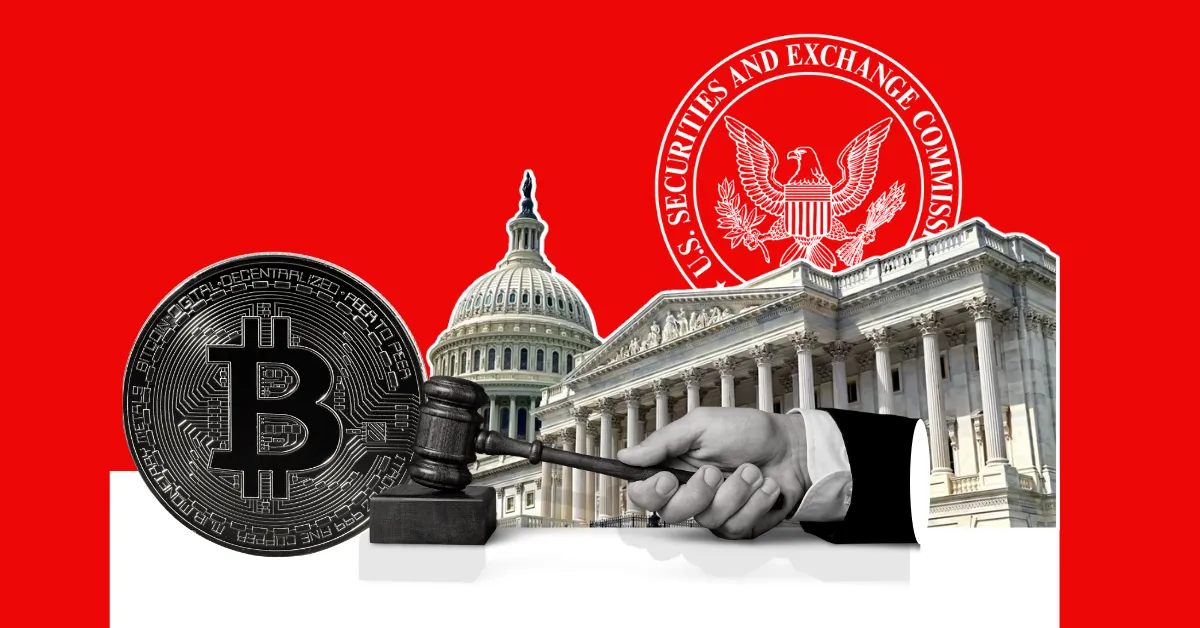 The post Ripple Lawyer Claims SEC's Actions in Crypto Industry Favored Corporate Capitalism appeared first on Coinpedia Fintech News
For many years, the US has been praised as a shining example of capitalism. But the reality, however, is far from this ideal, claims John E. Deaton, a well-known person in the cryptocurrency business. In his thought-provoking Twitter post, has opened up about what he perceives as the Securities and Exchange Commission's (SEC) hidden motives in its approach to the crypto industry.
Here's what he analyzed:
Deaton's views, shared on Twitter, point to what he perceives as an unfair system of corporate capitalism operating in the United States, rather than a true capitalist system. He specifically highlights the accredited investor rules, which he believes discriminate against the working class and the SEC's actions against cryptocurrencies and platforms like Coinbase.
The lawyer argues that the SEC's focus on Section 5 cases and the secondary market on exchanges, instead of addressing fraud within the crypto space, indicates misplaced priorities. He fears this approach could hinder innovation and growth in the emerging crypto industry.
In addition, Deaton condemns the SEC's objection to individual investors serving as amici curiae in the Ripple case. According to his analysis, the regulatory body's stance indicates a possible bias toward protecting the interests of huge financial institutions above those of individual investors.
Future of Bitcoin and crypto, a free trade possible? 
For him, the bigger issue is that there are glitches in the SEC's crypto regulations and it seems like a double standard. He points out that although the SEC refused to engage in talks with Coinbase, a platform that is actively attempting to comply with rules, SEC Chairman Gary Gensler met many times with the former CEO of FTX, Sam Bankman-Fried, an offshore cryptocurrency exchange that is facing allegations of scamming users. However, Coinbase is an example of a company that is actively seeking to comply with regulations.
Based on his research, Deaton concludes that the SEC's uneven handling of various participants in the cryptocurrency market could prevent the development of new businesses while rewarding more established entities.
Even though Deaton may not be a fan of the crypto industry, he still sees promise in it. He is very enthusiastic about the idea behind Bitcoin since it enables everyone with a smartphone to take part in free markets without the need for banks or middlemen.
Together, these findings give emphasis on the attorney's claim that the SEC's actions in the crypto field may be motivated by a desire to protect corporate capitalism, which in turn raises concerns about the regulatory framework for digital assets and its potential for bias and inefficiency.