As a service to the Bitcoin community, Bitcoin Warrior is featuring merchants and services that offer discounts when purchased in Bitcoin. Today we are featuring: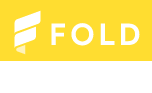 Fold is a great service that lets you use Bitcoin to get 20% off any purchase at Starbucks. Just load your Fold wallet and scan the bar code at the cashier. In the future, they will support Target and Whole Foods too!
Location: Any country that accepts US Starbucks gift cards.
Discount: 20% off when you pay in Bitcoin.
You can visit them here.
If you have a business that offers a Bitcoin discount and would like to be featured on Bitcoin Warrior, please click on the 'Submit a Bitcoin Business' link at the top of the page.
The claims made here are the sole responsibility of the merchant.