By Mark Norton: Editor @ BitcionWarrior.net

One of the biggest pain points for people when they want to use Bitcoin is simply how to get them into their hands. The days of having to wire money overseas to exchanges run by shady individuals known only by pseudonyms is coming to an end. And good riddance. At this moment, there are still probably something like only a million people in the world actively engaged in Bitcoin; if we are going to get those numbers up enough for Aunt Jane and Uncle Ben to start wondering what all the fuss is about and give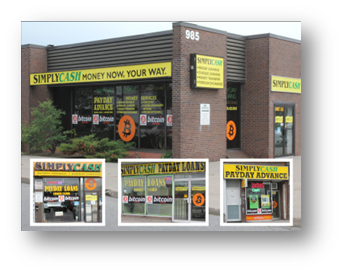 it a try, things need to be made a lot easier and more secure.

Right now, Bitcoin is experiencing something like an innovation boom. All over the place, Bitcoin businesses are cropping up to make buying, selling, and using Bitcoin normal, boring, and indispensable. The biggest difference between the businesses cropping up today and many of the ones we were dealing with only a year ago is that they are more professionally run and are getting their regulatory credentials in order.

One such business, SecuraCoin, is bringing Bitcoin to physical locations throughout the greater Toronto area with plans to expand across Canada and into the US. I was able to get Ageesen Sri, the executive officer of SecuraCoin to answer a few questions about his business and about Bitcoin in general. Enjoy the read:

You folks look like you're gearing up to make Bitcoin liquidity a real thing across Canada. What are the biggest challenges you're facing in getting off the ground?

Yes we're working hard towards making Bitcoin available to mass markets through our Agent network.  We believe our face-to-face retail interactions will appeal to a larger variety of consumers, thereby increasing the visibility and long-term growth of this amazing innovation.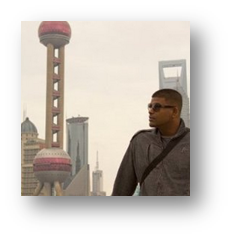 Some of the biggest challenges we faced getting off the ground were the initial financial relationships because of AML/KYC issues, but we managed to alleviate their fears with the "in-person" model of doing business that we're focused on.  The initial discussions were focused on us getting ourselves recognized not as a bitcoin business, but as a money service business with traditional operational procedures and that took a while.  The minute anyone heard "bitcoin" you could literally see the confusion and be-wilderness on their face, but with persistence, and the right vocabulary we finally managed to overcome that.  One of the other challenges we faced was convincing traditional money service businesses to accept and try out our service.  Since it's so new, and we were treading on new ground, we got a lot of "we will wait until after you launch" answers in regards to our service offerings.  We finally managed to lock down some contracts and now we are here!

You are registered MSB business in Canada. Will you be able to do business with people in the States? How will proposed regulations coming out of the States like the BitLicense
affect you?

Yes, we will be able to do business with people and companies in the States as our financial relationships allow us to operate under their umbrella for the time being.  We have some strategic relationships in place which will give us access, not only to the United States, but in Europe in the coming months as well.

The proposed BitLicense will definitely affect us in a big way, and we are proactively working with AML and compliance specialists in the states to get our ideas and voices heard.  We believe the BitLicense proposal is a great start to alleviating the concerns of regulators and other government entities, but as it stands, it over-reaches in its attempt to bring some semblance of oversight to this nascent industry.

To foster mainstream acceptance of Bitcoin, some form of the BitLicense proposal is necessary (to foster banking relationships, insurance, etc.) but it needs to evolve to fully comprehend the encompassing future impact of digital currencies and their underlying block chain technology.

In your comparison chart, it says that the fee for buying Bitcoin at a Meetup is about 7 percent. How did you arrive at that number?

Here is how we came up with our numbers:

*Our test study was conducted by first finding out what the average BTC transaction was by creating and maintaining accounts on LocalBitcoins and having a 1 month period of sales.  This showed us that the average transaction size was about $185.  After finding out this information, we placed orders on various forums letting other users know we were interested in spending that amount of cash in exchange for BTC.  We further analyzed the responses and came up with the percentages you see on this site.  The same method was used to figure out markups and transaction fees for the other methods listed in this chart as well.  This method of finding out the average markup fees may not be the most scientific, but it allowed us to get a great understanding of the existing market and give you a realistic view of comparable service offerings.

Even still, your fees actually look a bit high to me. What value will your customers get for using your service at these rates?
We are currently charging 3.99% on our sell services and we believe that is actually very competitive for retail services.  Considering that the current deployment of Cavirtex BTMs charge 10% in our local market, we come in at less than half their cost!  Unfortunately for our buy services, we have to charge a bit more at 5.99% (due to cash holding requirements for our Agents) but that is STILL cheaper than the rates that most BTMs currently charge.  The vast majority of BTM deployments do not even offer 2-way services, and we are going at it straight from our launch.  We are currently actively working on improving our banking relationships and hope to be able to bring this down to even lower levels in the future. 

The extra value our customers get by using our services include the following:

1) New users will get educational material that they can use to get started in the bitcoin systems.

2) Veteran users will get no-hassle instant services at locations that are accessible and professional

3) Safe environments for all types of customers to deal with large cash transactions

4) DEBIT payments!  Customers now do not have to go to a BTM with wads of cash to get bitcoins

5) No need for pre-registration or having online accounts setup.

6) Perfect Example: My mom can send me bitcoins to anywhere in the world without even knowing about wallets, transactions, etc. AKA BitZipp!

7) Coming soon: fully paired Online, Retail and Mobile systems

8) Access to additional bitcoin technology services in the near future (we're keeping this a secret for now!) =)

9) Cool promotional giveaways from T-shirts, etc. and more!

At the bottom of your site, you have a statistic that 64% of mined bitcoins have never been moved. This is an astounding number. Do you think that those bitcoins are still in play and what do you think they mean for the development of the Bitcoin economy?

We believe the majority of these bitcoins are still in play but who really knows?  This is one of the exciting things about bitcoin…. some of the uncertainty of the future and how it will play out….  There have actually been quite a few transactions over the last 8 months from early mined bitcoins showing that the holders of those private keys still have access to their funds, and what is to say others don't as well?

The early users were effectively pioneers in this space and I hope they are in it for the long-term and see the benefits of holding onto their bitcoins for many years to come.  Some big players may cash out in big ways and temporarily drop the price of bitcoin but that will always be a concern and we hope the true believers in bitcoin will not do any harm to the system by being greedy or negligent of their responsibilities to the wellbeing of the systems they pioneered.  I personally hold most of my assets in bitcoin now as I really believe this is the future, and I'm pretty much putting my money where my mouth is. I only cash out for unforeseen expenses (albeit reluctantly).  I buy bitcoin at whatever price the market says it is on a regular basis from my income from other ventures and will continue to do so for a long time to come.

The bitcoin economy being at about $7 billion or so currently is vastly undervalued (when comparing to some existing private corporations). I believe bitcoin is more valuable than any one company, so I do not watch the price of a bitcoin too much.  I have totally moved away from getting excited, or down, when the price rises or falls, because the point isn't the price…. it's the evolution of the technology and bringing the advantages it has over traditional methods of transfer of wealth and assets to the world.

Why do you think it is important for people to start using Bitcoin? What's you elevator pitch?

One of the first questions I get when preaching bitcoin is: "What is its advantage over existing methods, and why should I use it?"  I usually answer one of the following ways.

"Bitcoin is not just a currency, it is programmable money, which means that not only can you almost instantly transfer wealth with it to anyone in the world, you can also transfer property and information.  In the near future people will be using bitcoin technology (not specifically bitcoin, but perhaps other altcoins specially created for these sorts of transactions) to move deeds to vehicles and homes, corporate documents, wills, shareholder agreements and much much more.

More than that, it is not only useful for digital assets, it can also be used to execute commands and run applications that are just starting to see the light of day now.  This innovation will happen eventually no matter what happens to bitcoin or the system behind it. Blockchain technology has already proved its worth and the more people that use bitcoin (and the blockchain technology behind it), the higher the incentives for the community to innovate and the benefits will be realized quicker.  Whether governments, large corporations, even individual people like it or not, bitcoin and the innovations its systems provide are here to stay, and we are just seeing the front end of the tsunami of innovation that is arriving.  99% of the world population probably hasn't heard of bitcoin yet, and within 25 years that 99% will be using it in one way or another!
Please visit SecuraCoin to learn more about the good work they do.