We all know what Super Bowl is. It's the culmination of the season. Sports holiday. The event of the year for everyone interested in professional football in the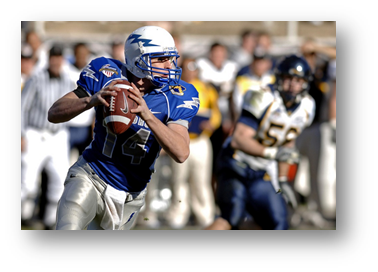 USA. But what's important to us in this case it's the marketing potential it possesses.
Over 100 million
That's how many viewers the last Super Bowl game had and that's how many people watched the commercials. Well actually, more people than that saw them for a few reasons. In 2015 if you wanted to air your ad during the event, you had to pay $4 million for 30 seconds of airtime. It meant that the commercial had to be worth it. This lead to the Super Bowl being not only a sports holiday, but a marketing bonanza as well.
The videos aired are produced by the best marketing talent in the world and get play far beyond the 30 seconds they get on the day of the game. On the Internet, on the news reviewing the ads, and even people sharing the ads via social media – these ads get a huge amount of attention.
So it's a perfect setup for accelerating the recognition of Bitcoin. We just need a company willing to do so. We need someone to clear the path and start a new chapter in the history of the strongest cryptocurrency there is.
Why we need it?
First-and-foremost, for awareness. Many people haven't even heard about Bitcoin yet, and those who have frequently only know the misinformation or disaster stories like MT Gox that make the nightly news. Secondly, for legitimacy. Having an ad aired during the Super Bowl would give it the give it some of the same feeling of roots of that institution by association.
Who's going to make Bitcoin cool again?
Given the one billion dollars that's already been invested in the Bitcoin eco-system, 4ish million dollars it would take to run an ad on game day is a drop in the bucket. Coinbase, BTCC, BitPay (who did do the BitBowl), or Circle are all well-positioned to make this kind of investment. Or, perhaps one of the Winkelvii or any of the angel investors still breathing life into Bitcoin's development.
Bitcoin is ready. It's time to start turning our attention outward and getting people interested in what it can do for them.
Eric Baker, Blockchain enthusiast exploring cryptocurrencies since 2011. Currently focusing on Bitcoin because of its chances for adoption. Professionally, a Brand Manager at OneHash.com