Right now, looking around the Bitcoin space, it feels a little like early morning on the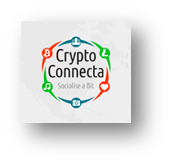 day of the school fair. Everyone involved in the fair is out and about doing what they need to be doing – some are putting up tents, others are testing rides, still others are planning ways to handle the crowds that all expect will be coming in a few short hours. There is a tremendous amount of activity and excitement, but not a whole lot is up-and-running yet.
For Bitcoin, the things people are building include the ability for Bitcoin to be used as a currency to buy everyday necessities with, a way to send value across the world, a way to store value safe from theft, but also the ravages of inflation. Also, we are waiting for safe, easy ways to buy and sell Bitcoin and to use it for all the 2.0 functions we've been hearing about like smart contracts, smart property, proof-of-existence, etc. Many of these things are doable now, but few of them are doable with the ease that they'll need when the next wave of user starts to jump into Bitcoin.
This is an incredibly exciting and vibrant time in the history of Bitcoin that in five years may be household names the way that Facebook and Amazon stormed their way into our consciousness. It's exciting to look around and see what people are making.
We recently came across CryptoConnecta.com, a brand new crypto social networking site. Aaron Welton is one of the developers behind the site and has been quite busy on a host of other projects besides, including an auction site and Global Domination Coin. Aaron was kind enough to answer some of our questions:
You seem to be launching a lot of stuff at the same time. Tell me about your projects and your team.

There are 3 of us in our Team, 2 of us from UK and one from the USA. We are not releasing these at the same time, we have been running Crypto-Auctions.com for a
couple of months now. We have recently re-branded the site to be a sister site of CryptoConnecta.com.
Crypto-Auctions.com is a multi-cryptocurrency auction site which we have designed to have Bitcoin as the lead currency due to its price stability compared to other alts. Fiat currencies are not accepted on the site. Bitcoin payments are integrated powered by Coinbase and we have our own integrated Bitcoin Escrow System. We allow offline payments in Litecoin, Dogecoin and Global Denomination, these payment methods are not integrated. We do offer an escrow service for these payments via our live help desk.
CryptoConnecta.com is our dedicated cryptocurrency social network with forums and a news centre designed for all cryptocurrencies, including anonymous coins. When someone registers on the site, we require an email address and a real name, but we don't publish this on the site ensuring our visitors' security.
For the news centre, we have developed partnerships with Crypto Articles, CoinLaunch, and BadBitcoin, along with a few other sites, to provide us with additional content. We are also currently in talks with the UK Digital Currency Association about officially linking our brands up.
One other really great feature is that we have integrated live chat across the whole site. This is effectively a site wide troll box for topical discussions. We will be looking to create chatrooms for all the biggest exchanges so users can discuss their trades.
At the moment, we're brand new and just beginning to gain traction and grow. We are aiming to use the next couple of months forming partnerships with various cryptocurrency service providers to give users of the site a well-rounded base of information. We also have an advertising campaign that will be starting in due course via many online sources. In addition, we will be contacting various cryptocurrency developers to offer them a chance to represent their currencies on the site with a social profile, group or even their own forum.
What got you interested in crypto currencies in the first place?

I first got into cryptocurrencies in early 2013 when I came across an article about Bitcoin malware holding computers for ransom for Bitcoin. I then started researching Bitcoin and the technology behind it and was instantly hooked on it. I have spent every day since researching cryptocurrencies and hunting for better ways to use it.
What's your favorite altcoin and why?

Bitcoin is the proud dad of all alt cryptocurrencies, we feel. The altcoin we admire most is Dogecoin for their community spirit. We launched our own cryptocurrency in April called Global Denomination, which addresses some of the issues which we felt needed improving on the Bitcoin network such as the long 10 min blocks confirmation time and ASICs taking over Bitcoin mining. Global Denomination combats these problems by having one-minute blocks and by using the X11 algorithm. We also have DigiShield to stop multipools leaving the network with a ridiculous high difficulty. We are completely transparent, honest and community driven with all of Global Denomination. We have an Open Dev team policy to allow for other experienced users to join us in development.
(Aaron's remarks were edited for clarity.)

By Mark Norton: [email protected]. 06/26/2014