What kinds of people are interested in Bitcoin?
There isn't a simple answer to that, but at this stage, one thing all of those people have is a desire for adventure. Bitcoin is no Sunday stroll and even the most die-hard fans will tell you that in a year it might be worth 10,000 dollars, or it might be worth 10 cents.
It is no surprise, then that Bitcoin has attracted a lot of outdoorsy types and individualists. I got in touch with Mike Tolk at Core Bulldog Supplies, an outdoor supply store to have a chat about Bitcoin.
Tell me about yourself and your business.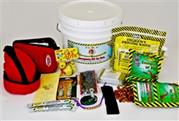 I am an outdoor enthusiast who has been rock climbing for over 15 years and also an avid backpacker and hiker. Due to my background in finance and IT, my love the outdoors, and my love for bulldogs, I decided to put all my interests together and create an outdoor enthusiast website for pets and humans, which also accepts Bitcoin.
Tell me about what got you into Bitcoin?

I initially purchased 20 bitcoins in 2009 after doing a bit of research into alternative currencies. I am an enthusiastic supporter of Bitcoin as a decentralized medium of exchange and an alternative currency. It's my personal belief that Bitcoin is going to be to finance what the Internet is to the world.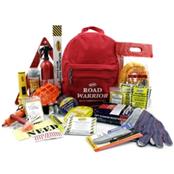 What payment provider are you using?

Currently I use Coinbase and am a strong supporter. I have been using Coinbase for several months as an exchange and wallet and got further motivated into supporting this company by the recent 25M capital infusion they received last month. I plan on holding onto the bitcoins I receive from sales for the time being.
What do you think are the prospects for Bitcoin?

Because it's a decentralized alternative currency, Bitcoin has the potential to replace Paypal and other companies that provide payment services for a percentage of the population. Of course, it has some challenges to overcome, like the fact that it is a bit technical and it will have face a lot of negative bias from the banks. Really, until the government and banks are able to figure out how to handle and tax bitcoins, the barriers to adoption are going to remain quite high.
What advice would you give to any other merchant interested in accepting Bitcoin?

Make sure you partner with a reputable bitcoin payment processor (Bitpay or Coinbase) and focus on customer satisfaction.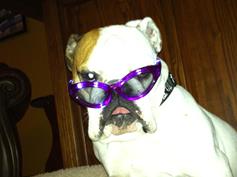 If you were sitting at a bar with another merchant and they were wavering about whether to accept Bitcoin or not, what would you say to them to convince them?

Mainly I would focus on the ease of transactions and the low transaction fees.
I want to thank Mike for taking the time to talk with me.  You can visit his site by clicking here or on any of the images. If you have a business and would like to be profiled by Bitcoin Warrior, please email me at editor(@)bitcoinwarrior.net.
Also, if you have a business that accepts Bitcoin, please try advertising to people who have and are willing to spend bitcoins on A-Ads.