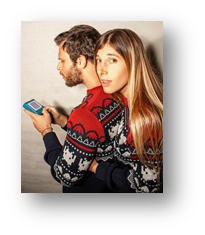 In the Spring of 1990, after completing study abroad programs in Italy and Ireland, I had the opportunity to take a grand tour of Europe. This was the first summer after the fall of the Berlin Wall. All of Europe was still reeling, trying to figure out how to adapt to the huge changes caused by the crumbling of Soviet power and the impending reintegration of Eastern Europe into the European family. On my tour, I was one of the last people to visit soon-to-vanish East Germany and Czechoslovakia. I visited the Pergamon Museum and walked the streets of Prague. The people, perhaps because of the fall of the wall, were excited to meet people from the West and gave us a great reception.
Especially in Czechoslovakia, one of the things that truly impressed me was the desire for 'hard currency.' Their own currency was in flux, so it made more sense for foreigners to not change their money when coming in and instead to negotiate everything in dollars or other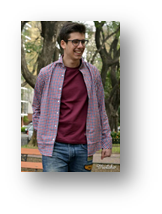 Western money. I was able to stay in the house of a nice family, drink the local beverages (Budvar in Czechoslovakia), and to explore the countryside in much better style than I could almost anywhere else in Europe. The people had no confidence in their own financial system and were willing to give deep discounts to people who could offer currency that was sure to have value next week, or tomorrow.
For the last 12 years, we have seen something similar going on in Argentina. If you fly into Beuno Aires, you can change your dollars for around 5 pesos at the airport, or you might get 10 pesos in value if you use your dollars in the city. The roots of the economic crisis run deep, but the country has been at the mercy of foreign creditors and vulture capitalists who do little but line their pockets and cause strife. At the end of this article, I have embedded the documentary "Argentina's Economic Collapse,"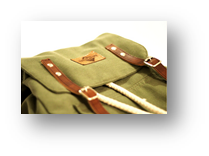 which gives a good picture of the situation that the Argentinians find themselves in.
This situation has made Argentina a strong candidate to be one of the first countries to accept Bitcoin en masse. Before the surprise entrance of China into the Bitcoin economy, Argentina and Kenya were on many people's lists of places likely to swing to Bitcoin early. Despite recent news in China, things are still progressing in Argentina and it seems like we may be seeing more good news from there soon. The first Latam Bitcoin Conference was held just last week, promoted as "the most passionate Bitcoin community" and more and more Bitcoin related businesses are opening in the country.
I have recently been in contact with Kevin of From Argentina with Bitcoin who tells me that the entrepreneurial spirit is strong in Argentina, but that it faces its own special challenges.
Here in Argentina there are lots of 22-30 years old young entrepreneurs starting businesses that sell clothing, produce videos, design websites, sell shoes, etc. on the internet. The problem is that they limit their audience to Argentinian people. It's not easy to set up PayPal or other payment systems in Argentina.
That's why I decided to build a blog to showcase these artists/indie manufacturers and their products. I'm trying to sell their items worldwide in exchange for Bitcoin. In this way, many young entrepreneurs will learn the power of Bitcoin and the importance of a global currency.
Talking with entrepreneurs like Kevin is a reminder of the power that Bitcoin can have as a "hard" currency. Under the tight money controls of the Argentinian government, and against the unscrupulous practices of international banks and corporations, Bitcoin might just be a way for the regular people of Argentina to recapture some of the prosperity they lost in 2001.
Documentary: Argentina's Economic Collapse

Please contact editor(@)bitcoinwarrior.net if you have a business or charity that you would like profiled here. Thanks to Kevin of From Argentina with Bitcoin for talking with us.