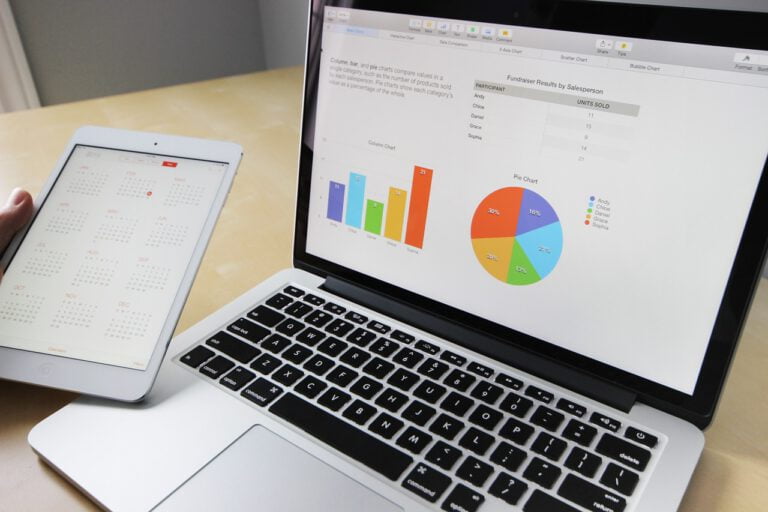 Your kids might not appreciate them immediately, but dividend stocks are gifts that can offer big payouts in the future.
Better yet, gifting young kids dividend stocks when they're young can help lead to a better financial footing as they grow older.
With that said, some dividend stocks are better than others. So if you're considering gifting stock options to your kids this holiday season, or you're planning ahead of a new arrival due into your family, here are a few options that can pay off big in the future.
Q3 2022 hedge fund letters, conferences and more
---
Find A Qualified Financial Advisor
Finding a qualified financial advisor doesn't have to be hard. SmartAsset's free tool matches you with up to 3 fiduciary financial advisors in your area in 5 minutes.
Each advisor has been vetted by SmartAsset and is held to a fiduciary standard to act in your best interests.
If you're ready to be matched with local advisors that can help you achieve your financial goals, get started now.
---
Conagra (CAG)
Conagra Brands Inc (NYSE:CAG) has been around for about 100 years and is a packaged food retailer that's responsible for producing several food products, including:
Reddi-Wip
Duncan Hines
Boomchickapop
Bertolli
Wish-Bone
Udi's
Conagra also provides food services to various sectors, such as restaurant, commercial, and institutional businesses. Conagra's stock options are currently traded as CAG. Conagra has an overall rating of A by Dividend Grader.
Because of the company's durability and strength, it's now qualified as a top-notch dividend stock. Conagra stocks have lost 12% year-to-date, but are generally still a strong choice for your portfolio.
This stock's price and earnings ratio are currently at 13x with a dividend of 4%. Experts expect earnings to increase in the next quarter to power up and boost the stocks.
Johnson & Johnson (JNJ)
Johnson & Johnson (NYSE:JNJ) is one of the safest dividend stocks in the market. In addition, this healthcare conglomerate is one of the only two traded companies receiving a AAA credit rating.
In 2018, Johnson & Johnson reached its 35th consecutive year in gaining operational earnings growth.
Even though JNJ's consumer health products are its most minor revenue contributor, they generate a steady and predictable cash flow. JNJ's pharmaceuticals, making up more than 50% of its sales, are the primary reasons why this healthcare conglomerate continues to experience an increase in pricing power and company margins.
Besides consumer-facing goods, its medical devices provide a steady growth opportunity as people gain improved access to various medical care.
As a result, Johnson & Johnson is one of the best dividend stocks you can give your kids with its constant 2.9% yield.
Fun fact: JNJ is one of the stocks with the longest active streaks, as it's increased its dividends continuously over the last 57 years.
Walt Disney (DIS)
Walt Disney Co (NYSE:DIS) is also a multigenerational dividend stock, which means that it's usually the first stock parents think of for handing down to kids and even grandkids.
Walt Disney isn't just a theme park conglomerate or a movie-making mastermind. The company also has a strong dividend stock with promising growth, largely thanks to its new streaming service.
The new Disney+ streaming service, providing consumers access to more renowned brands and movies from the Disney franchise, has seen massive growth since its launch, which has helped boost this stock's value. Walt Disney also proved its fame in movie theaters, earning more than $8 billion from box office sales.
Disney's stocks, which are traded as DIS, have a stable 1.3% yield. That makes it a promising dividend stock for income growth and share price appreciation.
NextEra Energy (NEE)
Utilities are also famous sources of dividend income because of their continuous rising demand, especially with natural gas and electricity.
However, NextEra Energy Inc (NYSE:NEE) is not your ordinary utility stock. Instead, it's mainly devoted to providing more capacities of solar and wind energies.
This utility dividend stock (NEE) also has a $40 billion investment plan, including installing more than 30 million solar panels in Florida by 2030. The plan is known as the '30 by 30 plan' and, if it succeeds, promises to be groundbreaking.
NextEra Energy also has regulated non-renewable operations. With these plans, you shouldn't expect NEE to experience sudden price fluctuations in the years to come. NextEra Energy has a stable 2.3% yield, promising investors plenty of room to thrive.
Fidelity National Financial (FNF)
Fidelity National Financial Inc (NYSE:FNF) is a dividend stock focused on mortgages and houses.
Fidelity National is a real estate company that's proven its stability in the market, and it isn't going down soon. Even when property rates go up, wages also do. As a result, the stocks do well even during periods of inflation.
Furthermore, with the constant housing shortage, backlogs will take years to fill and complete. Fidelity National Financial also has life insurance businesses and annuities for capital diversification.
Fidelity National Financial consists of a 3.5% dividend with a 36% year-to-date. Plus, it has a credit rating of A. As a result, FNF stocks might just be a good pick for the grandkids.
Phillips 66 (PSX)
Phillips 66 (NYSE:PSX) is one of the best energy dividend stocks. This company showed promising valuation and profitability metrics. Reports also revealed Phillips 66 has a solid quarterly investment yield with favorable multi-year growth rates in the long run.
The dividend history of Phillips 66 showed a steady growth rate of 3.8% yield. And for the past five years, its compound annual dividend reached 8.1%.
The stock, which is traded as PSX, is another energy stock with a promising future outlook. As a result, if you want legacy dividend stocks you can pass on, this might be a good pick.
OGE Energy (OGE)
OGE Energy Corp. (NYSE:OGE) is another utility dividend stock. It contains solid fundamentals with outstanding dividend growth. With its 4.1% annual yield, OGE Energy has way better growth than most utility stocks.
That's because most utility stocks sit at a low 1.6% yield.
OGE Energy also consistently increases its dividend for the past fifteen consecutive years. The increase helps compensate for higher yields with a fixed income.
Plus, with its stable nature, OGE Energy provides investors with the security they need, especially during turbulent market conditions.
OGE Energy has a robust financial position, obtaining a BBB+ debt rating from Fitch and S&P. All these factors make it a good pick if you want something to pass down in the family.
Final Thoughts
The holiday seasons is about spending time and having fun with your family but it could also be a good time to consider passing on dividend stocks to your kids. It allows them to become more prepared to face financial challenges in the future.
Always do your own research but key factors to consider are the stock's stability, rating, and overall growth rate.
Considering those factors, you should have no problem picking a stock that fairs well even through market fluctuations.