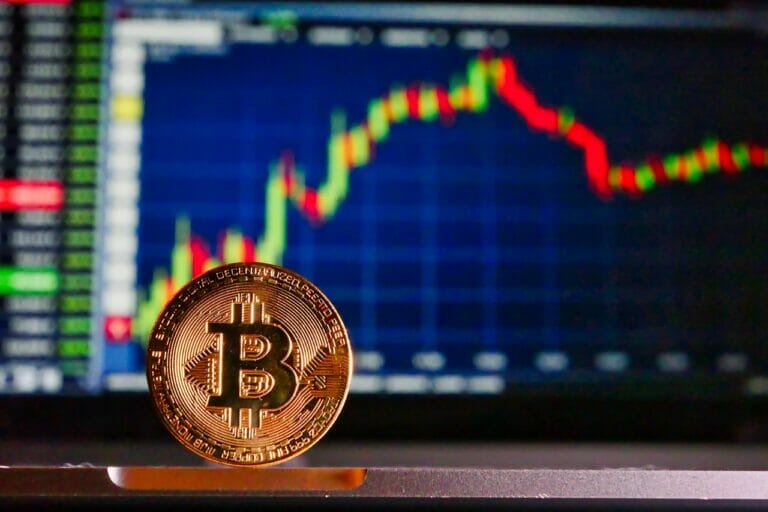 The soaring adoption of cryptocurrencies and digital assets has led to an increasing number of related crimes, leaving law enforcement agencies puzzled and overwhelmed by digital criminals.
Widespread crypto use has only given cyber criminals more room for illicit activity, costing innocent individuals millions, if not billions in losses and damages every year.
The Crypto Crime Trend for 2022 Report released by Chainalysis estimates that in 2021, more than $14 billion of cryptocurrencies and digital assets were lost to illicit activity.
Q3 2022 hedge fund letters, conferences and more
Yet, between 2020 and 2021, the total transaction volume of cryptocurrencies grew by more than 567%, with the marketplace totaling more than $15.8 trillion. Despite this staggering amount, transactions involving illicit addresses only represented 0.15% of crypto transaction volumes in 2021.
During this same period, crypto-related crime and fraud experienced an increase of 79%.
With the growing number of users and related theft and fraud incidents, individuals are left to the mercy of local law enforcement agencies to resolve the issues and retrieve their digital stolen assets.
As agencies are becoming increasingly overwhelmed with the growing number of reports related to digital crime and illicit crypto activity, law enforcement agents could soon see their efforts being outsourced and privatized to help train and educate agents and officers.
Surprisingly enough, the U.S. Federal Government, including the Biden Administration and the White House has thrown themselves behind improving the cyber security related to cryptocurrencies and digital assets.
Law enforcement agencies such as the Federal Bureau of Investigation (FBI) have piled together the National Cyber Investigative Joint Task Force (NCIJTF) which looks to investigate and curb any malicious cyber activity.
On top of this, other public entities such as The Commodity Futures Trading Commission (CFTC) have also been successful in their efforts to root out any false or bad actors that aren't able to comply with regulatory claims.
In mid-September, the White House published a framework related to the responsible development of digital assets, outlining recommendations on the protection of consumers, investors, businesses, national security, and the environment.
Other agencies including the Federal Trade Commission (FTC) and the Department of Justice have all been increasing their efforts to combat the growing number of crypto-related incidents.
While it's looking as if several U.S. federal agencies are ramping up their cybercrime initiatives, looking to counter bad actors plaguing the crypto exchange, further partnership and collaboration with the private sector are raising questions over whether it could help mitigate and counter growing crypto crime.
Although agencies at a federal level are increasing their capacity to deal with smarter and more agile crypto criminals, at a local level law enforcement agencies are where the real work is needed.
According to Elvis Chan, an FBI assistant special agent in charge of the San Francisco cyber office, day-to-day crime-fighting is done on a local level, and although this is where most victims report the crimes, it's not to say that local law enforcement agencies can deal with such advanced digital crimes.
Some district police offices aren't necessarily equipped with the tech and data centers to assist in the event of a related crypto attack or having a digital wallet being infiltrated by a bad actor.
"Local law enforcement is the place to go, whether they're going to be able to help you or not is another story," says Chan.
This paints a vivid picture of the state of local law enforcement agencies and how well they are trained to deal with illicit online activity related to cryptocurrencies and digital assets.
Fighting crypto crime will need to see collaboration between public and private entities to establish training and educational opportunities for law enforcement.
Building A Digital Intelligence Protocol
A secondary Chainanalysis report titled "Mid-year Crypto Crime Update: Illicit Activity Falls With Rest of Market, With Some Notable Exceptions" indicates that the number of crypto-related crimes has been falling throughout 2022. The decrease in illicit activity is perhaps closely related to the significant price declines across most currencies.
Although, when we start to look deeper into the report, we see that although illicit volumes are down by 15% year-over-year, compared to the 36% legitimate volumes, other areas such as hacks and stolen funds have seen a spike throughout much of the year.
The report indicates that through July 2022, around $1.2 billion worth of cryptocurrencies were stolen, compared to the $1.2 billion at the same time last year. On the back of this, most of these funds were stolen via Decentralized Finance or DeFi protocols, a trend that has seen significant interest from bad actors since 2021.
Even if the crypto market has seen a tumultuous year of trading and most cryptos shedding much of their value, related incidents are still keeping many individuals alarmed while local law enforcement agencies are their best aid in times of crisis.
Binance Offering Law Enforcement Training
Growing concern has meant that private and institutional players are now taking action to assist law enforcement agencies.
In September 2022, Binance, the world's largest cryptocurrency exchange by trading volumes announced they are working to create a global training program that can put cyber criminals at bay.
As one of the first industry-led initiatives that look to provide training and education to law enforcement, regulators, and prosecutors around the world, Binance is becoming more than a place where traders and investors can follow live BTC price charts or trade their most valuable cryptos.
Yet, Binance is no new player in the world of law enforcement training. Matt Price, senior director of investigations for Binance, says in previous media coverage on the topic that he has been in touch with several federal agencies, including the FBI, Secret Service, Homeland Security, and Internal Revenue Services (IRS), among others to exchange information back and forth.
The United States is among several countries including, Argentina, Brazil, Canada, France, Germany, Israel, Netherlands, Philippines, Sweden, South Korea, and the UK, that have seen the Binance Investigations' teamwork to conduct and participate in more than 30 anti-cyber and financial crime workshops.
Binance recently announced that they are looking to increase its presence in Latin America by opening two new offices in both São Paulo and Rio de Janeiro as a way to grow its commitment to the local market.
The challenge for many law enforcement agencies is that they do not have enough blockchain forensic expertise to deal with the growing number of crypto-related incidents.
What's more, those agencies that do have the forensic know-how are stuck having to deal with a slew of reports, oftentimes leaving many cases open or unresolved.
Law enforcement training will differ across each sector, depending on the sophistication of each agency and its members.
The workshops can offer not only a deep dive into how officers can trace cyber criminals but how crypto and the blockchain can be used to track perpetrators related to other crimes such as kidnapping, sexual assault, and human trafficking.
Although crypto remains a highly complex and somewhat unexplored arena, it's possible that through collaboration that both public and private entities could make a difference in the long term.
Looking beyond the workshops offered by Binance, other crypto leaders in the marketplace could also offer more advanced and specialized training for public agencies, especially at a local level.
While the partnership could prove to be a legitimate solution, it brings to mind another range of concerns that relates to involving private companies with national security.
It's not to say that the FBI or Secret Service or Homeland Security will outsource their security efforts to private third parties, as this could significantly change how the court of law or a jury views the plaintiff.
Other issues such as which companies would be allowed to access criminal data and information, and to what extent. Furthermore, who will be held liable in the event of a data leak, and who is to be trusted more between a multi-billion dollar company that offers law enforcement workshops, or a startup that develops programs to track and trace cybercriminals instantaneously?
The partnership brings forth ethical, judicial, and regulatory concerns that are left to public agencies for further consolidation. Yet, the ongoing efforts, which have already proven successful are not to be missed or ignored in the near term.
The Bottom Line
As the world continuously learns and adapts to the possibilities of cryptocurrencies, we can expect crypto crimes and malicious activities to only grow alongside it.
While crypto, the blockchain, and decentralized finance allow users more borderless trading, governments will need to seek ways in which it can protect consumers, businesses, and investors against illicit players that are costing individuals millions in damages every year.
Partnership and collaborative effort between public and private entities have proven successful, but it raises regulatory concerns regarding the protection of personal information and data, making it increasingly difficult for government agencies to outsource security and protection protocols.
In all fairness, both parties, in this case, could find a working middle ground, where private innovation links with public abstraction to provide better learning schools, training, and facilitation.