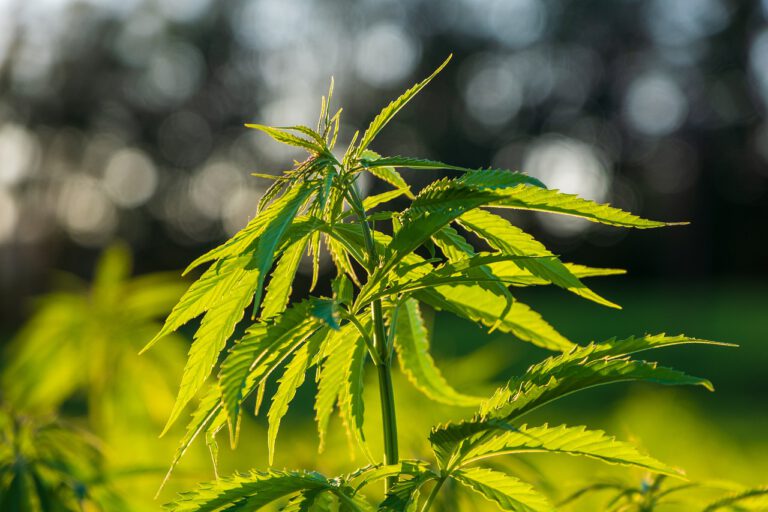 U.S. President pardoned thousands convicted of marijuana possession, investment expert explains what it means for cannabis stocks.
Cannbis Stocks Rally After Biden's Announcement
Dan Ashmore, finance expert at Invezz give his insights on cannabis stocks:
"Cannabis stocks rallied last Thursday after U.S. President Joe Biden pardoned roughly 6,500 U.S. citizens convicted of 'simple marijuana possession'. That sure was a step in the right direction considering it could eventually eliminate the "280E" and enable the American cannabis companies to work their way to the major exchanges.
Q3 2022 hedge fund letters, conferences and more
---
Find A Qualified Financial Advisor
Finding a qualified financial advisor doesn't have to be hard. SmartAsset's free tool matches you with up to 3 fiduciary financial advisors in your area in 5 minutes.
Each advisor has been vetted by SmartAsset and is held to a fiduciary standard to act in your best interests.
If you're ready to be matched with local advisors that can help you achieve your financial goals, get started now.
---
Nonetheless, it's still a long way before the United States fully legalises cannabis on the federal level – and that warrants sticking to cannabis stocks that are not entirely at the mercy of the U.S. But it's important to know that it's on the agenda.
President Biden also ordered a review of how marijuana is classified. Currently, it's classified the same as "heroin" on the federal level, which, he noted, "makes no sense".
Still, cannabis stocks pared gains on Friday, suggesting the market is not entirely convinced that more positive changes will follow, and that such incremental progress still pales in comparison to the whims of the wider market – which very muich still hangs on every word from the Federal Reserve.
For a few of these companies, U.S. legalisation would open the door to investors with large stakes potentially buying the rest of the company. We also worry that rescheduling could lead to the FDA taking over regulatory control of the industry.
The Global X Cannabis ETF (NASDAQ:POTX) is currently down more than 60% for the year. Yet despite the wider market tumble, demand does remain stout. If looking to invest in particular companies,  Tilray do present an interesting case, considering Wall Street has an average price target of $4.50 on this stock.
That represents about a 50% upside from here. Tilray grew its share 8.5% this quarter to remain the top most cannabis company in Canada. They are well-positioned once cannabis legalizes in the United States to make a major play because of their balance sheet and know-how.
Having said this, all stock bets right now will move with the wider market, as inflation remains rampant and Federal Reserve interest rate management governs the stock market.
This is especially true of cannabis stocks, which are a highly volatile sector and prone to large downwards moves in a very short period of time. As always, prudent portfolio allocation and obedience of one's risk tolerance is vital.
Looking further into the unknown, Danish blockchain platform Vleppo and US-based plant genome biotech firm Allele are collaborting on a project looking at tokenisation to establish commerical value from digital property tied to their cannabis breeds.
With crypto tokens tumbling, however, and it still unclear as to what advantages a lot of these tokenisation projects offer in practice, investors need to remain wary."