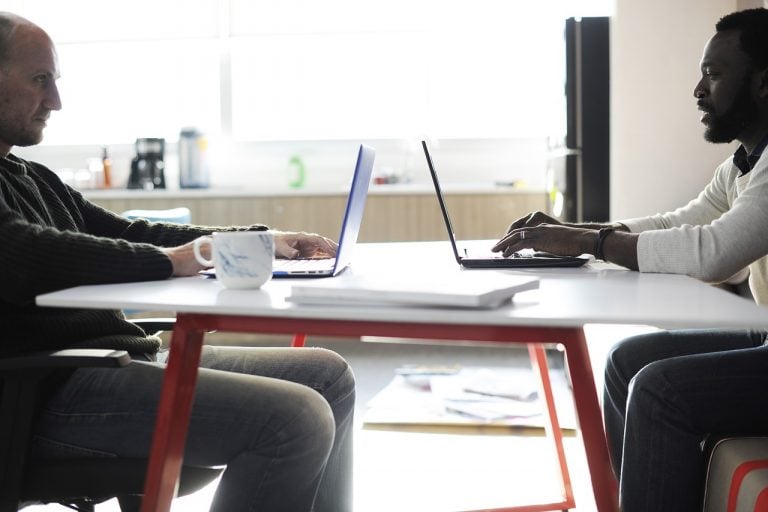 After an onslaught of challenges over the last two years, American small business owners are feeling less positive about the future of their business and the economy.
The last few years of the crisis have been anything but easy to navigate, as Covid lockdowns and restrictions caused a massive blow to thousands of small businesses who weren't able to ride out economic turmoil.
Q2 2022 hedge fund letters, conferences and more
As tides started turning in the summer of 2021, with vaccine campaigns being rolled out and restrictions starting to ease, new economic threats soon started revealing themselves.
Now, more than two years since the start of the global pandemic, small business owners face rising inflation, aggressive interest rate hikes, and gas prices that have hit record highs over the last few months. On top of this, a tight roped supply chain, and an even tighter labor l[n market have left many business owners constrained in the potential growth and flow of their business.
According to a June 2022 survey by global banking giant, Goldman Sachs, 78% of surveyed small business owners believe that the U.S. economy has worsened over the last three months. In the same survey, a staggering 89% of business owners shared that broader economic challenges, including inflation, supply chain issues, and workforce shortages have hurt their business.
These, and other ongoing economic challenges are putting a tight grip around the throats of many small business owners who can't seem to catch a break.
Business And Economic Sentiment Is Falling, Fast
It's been a daunting time for many entrepreneurs who have in recent times entered the market.
The National Federation of Independent Business measured its lowest reading in June 2022, as small business optimism dropped 3.6 points to 89.5, marking the sixth consecutive month below its 48-year average of 98. Expectations over small business conditions worsened even more, as readings on the index nose-dived to a net negative 61%, the lowest it's ever been in more than 40 years.
Expectations for better conditions have decreased every month of the year so far, causing a worrisome outlook for the road ahead.
Although the U.S. economy managed to see an exodus of new business applications and registrations throughout most of 2020 and 2021, as mass layoffs and depleted savings caused millions of so-called entrepreneurs to enter the market in the hopes of building their business empire.
This dream soon came crashing down, as many realized that the aftermath of the pandemic was a lot worse than what they initially expected.
Even as states lifted restrictions and reopened their economies, Federal aid programs such as the Paycheck Protection Program (PPP) helped direct some needed cash flow towards businesses and companies that saw profits plummet during the early months of the pandemic. Even with the aid and stimulus programs, checks soon started drying up, as cash reserves depleted faster than many initially thought.
Continued Concern Over The Pandemic-Driven Impact
Although the severity surrounding the pandemic has started to wind down, business owners are still concerned over pandemic-driven problems.
The U.S. Chamber of Commerce Small Business Index found that a majority of small business owners, roughly 68%, still report a continued concern over the impact of Covid-19 on overall business operations. For some owners, around one in six, Covid remains a top challenge to their small business.
As some owners view the pandemic as something of the past, the repercussions are lasting, with many citing it as the main cause why economic conditions have worsened over the last few months.
Workforce Troubles
A report found that small businesses were losing jobs during the first three months of the year, even as the U.S. economy added on average more than 540,000 jobs per month. Even with a red-hot labor market, smaller businesses, those with 50 or fewer staffers are struggling to find and retain employees, even as employers posted a staggering 11.5 million job openings in March of this year.
Businesses with fewer employees are struggling to fill open positions, more worrisome is that owners are finding it increasingly difficult to get candidates to even apply for job openings.
At first, when many employees were laid off or had their hours slashed, some managed to come out of the downturn quite easily, others quickly looked to change their course of direction, as the gig economy started taking shape. Now two years later, employees and those who recently entered the labor market have found remote and flexible job offers more attractive than in-person job roles.
Business Owners Are Experiencing Higher Levels Of Burnout
Between May and June this year, technology platform Podium found that roughly 72% or seven in ten owners are feeling burned out from the pandemic's impact.
Owners cited that inventory shortages, supply chain disruptions, lack of separation between work and home, and challenging communication efforts are among the top-ranked issues. Besides these challenges, the same survey by Podium found that owners cite inflation and rising gas prices as the top two threats impacting revenue growth potential.
Over in the United Kingdom, business owners are also struggling to keep up with rising costs. A recent report found that 61% of business owners have yet to increase their prices, but know that the situation is inevitable. Moreover, many UK business owners are increasingly finding it difficult to keep up with administrative burdens as well, as many have already been looking to implement digital software and technologies that can help in the process of making tax digital (MTD), process online payments and orders, and help to more effectively communicate with clients.
Back in the U.S., the overall market consensus is that owners are working more now than they ever did to keep up with soaring demand. So far there has been a 20-percentage point increase in the number of hours owners are working compared to 2017.
Attracting potential hires, and keeping them has left many employers to increase wages faster than ever. In December 2021, a Paychex index found that businesses with less than 50 employees rose hourly wages to an average of $29.88, a $1.17 increase from November 2020. Rising inflation has perhaps been the biggest trigger, as employers pushed wages by a record 4.1% annual rate to attract potential employees.
Even with the higher hourly pay, owners aren't able to keep staff, causing them to either cut down on their operations or jump right in to get the job done themselves as they fight for survival.
Aggressive Rate Hikes Are Only Causing More Red Tape
The Federal Open Market Committee (FOMC) has been aggressively raising its base interest rates since around March of this year.
A tightening monetary policy means that the Federal Reserve is actively making it harder and more expensive for individuals to take out loans or borrow money from banks and credit unions. On the other hand, the aggressive hikes are also seen as part of the Fed's arsenal to combat soaring inflation, which hit a fresh forty-year high in June.
By the end of July, the Federal Reserve announced that it's expecting to increase rates again by three-quarters of a percentage point as a way to battle higher-than-expected inflation.
Higher rates have made it increasingly hard on small business owners who are struggling to keep up with mortgage and bond payments. Additionally, entrepreneurs who were looking to take out loans to start their businesses also now have cold feet, and it is more expensive to get their business off the ground as continuous hikes are hurting prime rates.
Even with the ongoing rate hikes, experts suggest that the Fed has perhaps been too aggressive in its actions, and has only pushed the U.S. economy closer to the brink of recession, signaling a worrying outlook on the months ahead for business owners.
The Bottom Line
Looking forward, small business owners are battling major headwinds coming in from all directions. As if the pandemic-induced lockdowns and restrictions weren't already hurting growth and revenue, new economic challenges have been pushing small business owners to teeter on the brink.
The next few months ahead could only reveal an even more difficult road, as rate hikes, and higher-than-expected inflation further push down business performance. The tight labor market, coupled with a looming recession has only added fuel to the fire, leaving business owners exhausted and burnt out.
After this season, business owners could see some light at the end of the tunnel, but that may still take a few months before they are finally out of the woods. Regardless of who the owner is, or what business they have, it's clear that overall sentiment is not looking positive, and business owners should brace themselves from even more choppy conditions to come.
Updated on