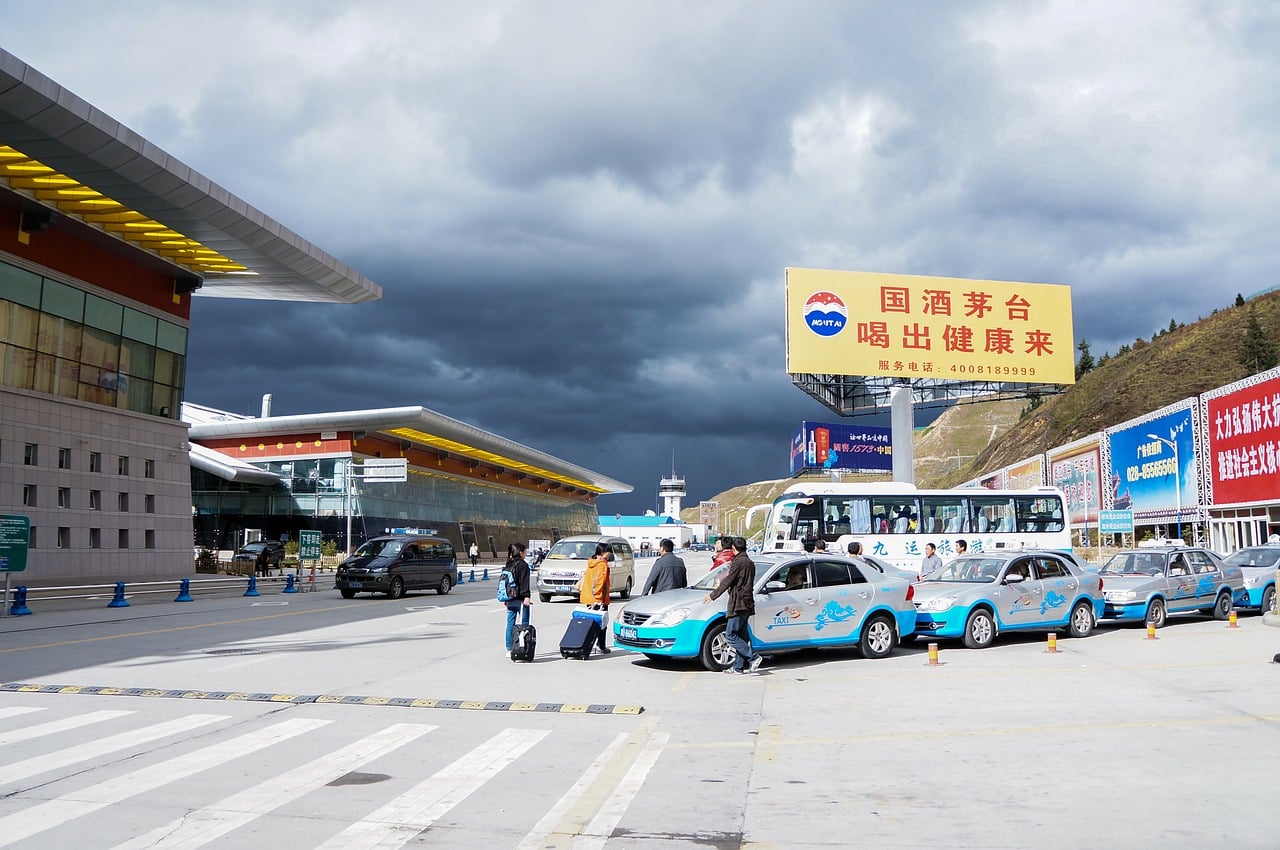 China's controversial social rating system is now starting to take effect. Last year, the country blocked millions of citizens from buying plane or train tickets as a part of punishment under its social rating system (SCS).
How it punishes and rewards citizens?
China's National Public Credit Information Center (NPCIC), in its annual report, revealed that 17.5 million times, citizens with low scores were blocked from buying airline tickets last year, according to a report from the Associated Press.
In addition, the annual report noted that 5.5 million times people were blocked from buying train tickets and 128 citizens were blocked from leaving the country owing to unpaid taxes.
Other rumored consequences of the program were: barring citizens from purchasing luxury goods on some of China's online shopping platforms or making mortgages inaccessible. There have also been reports that those with low credit scores would be prohibited from enrolling their children in the best schools.
In some instances, the government has gone as far as changing the phone's ringtone of those with a low score. So, when anyone calls that person, the caller, instead of hearing the usual ringtone, hears a message that the said person is on a blacklist, Globe and Mail's Asia correspondent told The Current.
For the companies that are on the blacklist, the punishment could include losing government contracts, restrictions on imports, no access to bank loans and more. As per the NPCIC report, there were 290,000 instances when a person was blocked from getting a senior management job or act as a legal representative of a company owing to a low social score.
One slogan for the program that has often been reported by the Chinese media is: "Once you lose trust, you will face restrictions everywhere."
On the other hand, citizens also get rewards for good social behavior. For instance, volunteering for social work or donating blood is seen as pro-social. Such social actions are rewarded with lower power bills, extra benefits while booking a hotel and more perks.
What China aims to achieve with this?
China launched the social rating system in 2014. The program works like a credit rating system except that it scores citizens on the basis of their social behavior. People with good "behaviors" are rewarded, while those with a "poor" social grade are punished with restricted privileges. A citizen may get a low score due to unpaid taxes or fines, spreading false information, taking recreational drugs, smoking on a train or even not walking a dog on a leash.
Currently, only certain areas of China have been testing the social credit system and run by the local authorities. The aim is to launch the full fledged system nationwide that will rate each citizen across the country by 2020.
A big question with all this is: why is China doing this? As per the Chinese government, the main objective of the program is to build trust. According to Wired, a 2014 document detailing the plan of the government said that as "trust-keeping is insufficiently rewarded, the costs of breaking trust tend to be low."
The social credit system is not the only technology-focused approach that the Chinese authorities use to keep a watch on its citizens. There have been previous reports of authorities using surveillance technology, special glasses featuring facial recognition technology for cops, productivity-monitoring tools for employers and more.
Voice for and against social rating system
Human Rights Watch has criticized the system. The agency says that it is an attempt by the Chinese authorities to "create a reality in which bureaucratic pettiness could significantly limit people's rights." Many are also concerned over the privacy issues of such a system, considering the access to an unlimited amount of user data.
On the other hand, many support this system as well. Those in favor argue that the social rating system is encouraging people to obey the laws, pay fines and take up social work as well. Talking of its effectiveness, the NPCIC report notes that the social credit system resulted in 3.5 million people "voluntarily" fulfilling their legal obligations, such as paying overdue taxes and fines.
Despite the usefulness, there are talks that the social rating system may be impossible to implement across a country as vast as China. Also, with the slowing growth in the country, there are questions if the authorities could allocate the needed resources for this project.
The post Low Score On China's Social Credit System Blocks Millions From Traveling appeared first on ValueWalk.