U.S. Senator Elizabeth Warren renewed her call for the ousting of Wells Fargo CEO Tim Sloan, saying the Federal Reserve shouldn't lift an order restricting the bank's growth until he's gone. Bloomberg's Lananh Nguyen reports on "Bloomberg Markets." (Source: Bloomberg)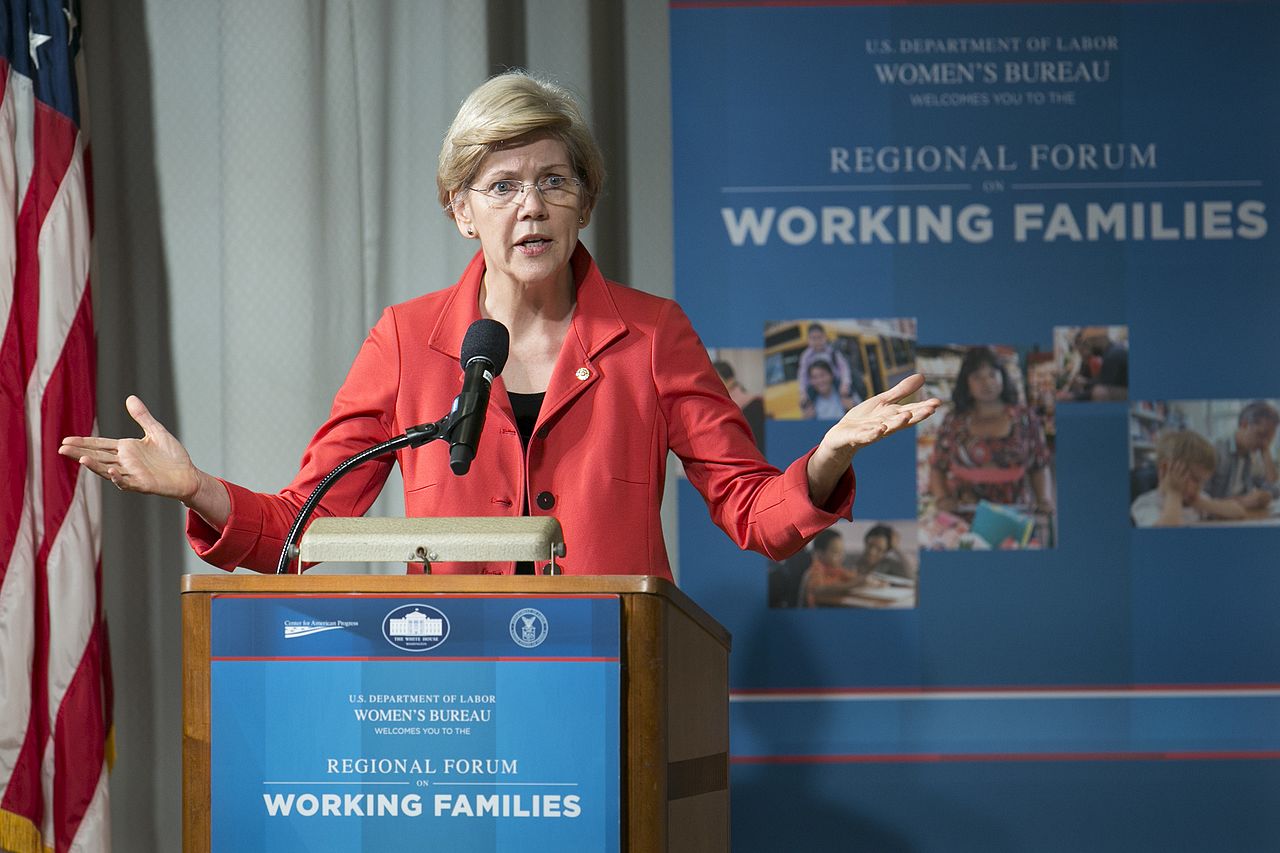 Why The Ousting Of Wells Fargo CEO Is Harder Than Elizabeth Warren Suggests
Q4 hedge fund letters, conference, scoops etc
Transcript
Why is it tricky that Senator Warren is campaigning for this?
Well Varney It looks like it's tricky because who is going to take his place. Wells Fargo is a bank that has now had many scandals in the last couple of years. It's a difficult job it's a bank that many argue is in crisis. And on top of that there's a lot of heat from lawmakers so if you were a top executive in the banking industry you know it's a really hard sell to actually try and convince someone to move from their current position.
Obviously as somebody who is in politics making a bid for the top job this kind of attention is just fine for Elizabeth Warren but is there anything to it that Wells Fargo needs to worry about in other words. Is there any teeth here that regulators wouldn't just overlook and focus on what they're focusing on which is whether Wells Fargo is running its business as a significantly important financial institution as the way it should.
Well I think it's very difficult to ignore politics in markets and in banking Amanda. So the fact that you have a very very high profile presidential candidate sort of coming after the bank. I mean this has been a longstanding campaign of Elizabeth Warren's to criticize Wells Fargo and to specifically call for the ouster of a CEO. So she's a pretty prominent voice and I think she's going to be continuing this criticism. So I think it's going to be very very hard for the bank to ignore that.
Wells Fargo has been pretty firm in its support for Tim Sloan pretty unwavering. Is there anything that could change that.
Well the board definitely has been very unwavering has backed Tim Sloan for a long time on this. I think the things that could possibly change that are whether another scandal perhaps. And also we have House testimony that's going to be coming up from the banks sometime in the next few months. And so if he makes any slip up if there's any kind of a gaffe during that testimony it might make them think twice or it might make their support waiver.
The post Why The Ousting Of Wells Fargo CEO Is Harder Than Elizabeth Warren Suggests appeared first on ValueWalk.