The gold mining industry is seeing fundamental shifts that could drive up demand for the yellow metal and see even more mergers, said the experts on the Ultimate Gold Panel at the Vancouver Resource Investment Conference.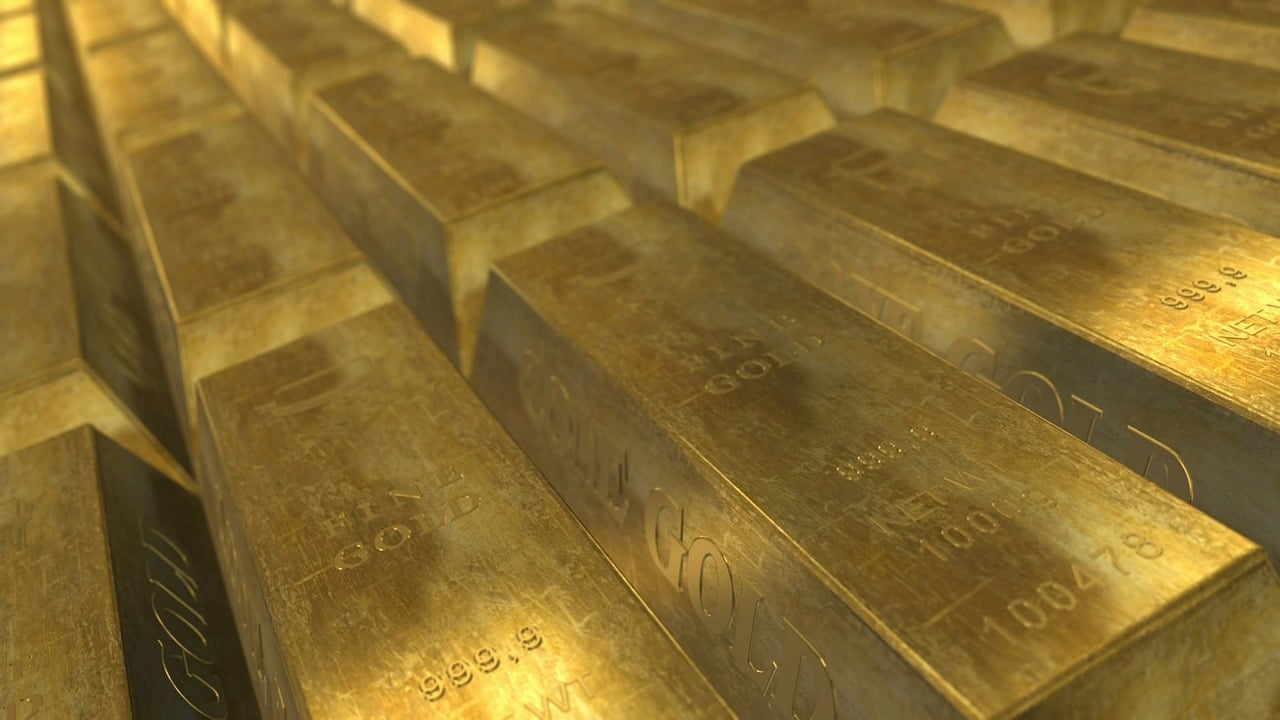 As mega mergers made headlines last quarter, investors can expect to see more consolidation in the industry, even on the mid-cap level.
Brace For A Much Bigger Gold Mining Industry
Q4 hedge fund letters, conference, scoops etc
Transcript
I think that the concern is Peak Gold and they're trying to go out and merge and get economies of scale. And I think that's the big rush. We've not seen this explosion the mid-cap space ship. But we will. And as Denny showed his chart that the amount of money that was blown looking for gold there's no big major discoveries. So the cheapest gold assets are actually public. And so I think it's a buy. But I also believe that Randgold taken over Barrick is not good for Canada. I don't believe that Newmont taking over Gold Corp. They'll say they'll keep an office but really the the process of a junior mining company or mid-cap dealing with Newmont versus deal with Goldcorp is so different and the same thing and deal with Randgold versus Barrick. There are different animals but we're seeing this sort of intellectual capital leaving the country. I think that this allows new new entrepreneurs a great opportunity to fill a void.
And you think we'll see more and more deals come out of my space. Absolutely. Other thoughts on that.
I think gold mining industry can be much much bigger than we even imagined. If you take all the gold that's mined every year or say in the last year it was about 80 billion dollars or 100 billion dollars. I mean that's nothing. It's nothing comparative to say the earnings of Apple but it's also nothing just comparative to how much money has been printed and if we revert back to a gold standard system or a quasi gold standard in which people like me genuinely believe that you know the natural order will exact revenge. We will have to get back to real money again then mining companies earn Senora's rather than government they become the issuers of currency and it's good for the economy because you know mining is like construction on crack you know you have to have engineering jobs and construction jobs and you can't you have to go somewhere new and build a town and build water. So I think the gold mining is you could be way bigger in 10 or 15 years as some of these trends manifest Yeah.
The interesting thing about the the mergers that we've seen so far is you know the lack of excitement that it generates in the sector and it shows you how how how bad the sentiment is that normally when you have some emeny going on people start trying to think oh who's the next one to get bought and maybe there's a little bit of a premium that starts getting built in to other stocks. Gold stocks are down this year. I mean even though the price of gold is up the price of coal is off to a good start this year and gold stocks are down and it's just you know the sentiment is just so bad.
We did feel some energy with the Rangle purchase not so much with the goal.
The big part is that for all the Kwan funds it became a liquidity so they could get exposure and they could move big dollars. Now that is sort of laying off. So I think that the regulatory world understand the S.E.C. for the Federal Reserve has been pushing that small cap stocks have in their mutual fund. All these restrictions and now Wells Fargo, Merrill Lynch etc, they will allow you to buy any market cap under 200 million dollars and they won't give you any margin of stock under ten dollars and so you're seeing this push away from microcaps the becoming cheaper and cheaper. But I'll give you another one is a bear market. It's the financial sector. I was looking atC.I. funds which is the big animal here and in Canada treys is six times cash flow. With a like a 5 percent to close the dividend. The the margin compression in asset management company business is also just like the gold mining business. So there's positioning for inexpensive wavier Garp investor that when this turns it turns so fast I think there's still an element that they're working on in the industry of building rebuilding.
Let me let me say it that way. Rebuilding trust for the investor. Especially in the junior space saw and I think they're working on that and I think the you know the gold mining space will come out of it. On a positive note but I still think there's more work to do there. So I think that's why you're probably still seeing gold mining shares underperforming the actual price of gold in the market. I mean if you just look at August 20 2018 the low of 11 60 and then the Fed move in December of 2018 you know Gold's up 150 dollars in you know in the space of you know seven months. I mean that's pretty impressive that's 12 percent in US dollar terms just over this last cycle since the August low of last year. Just a rap on them not the merger talk when I spoke with Rob McEwen last week I thought it was interesting he felt that. Barrick got the better deal than Newmont.
With the purchase of wrangled versus.
The post Brace For A Much Bigger Gold Mining Industry appeared first on ValueWalk.