The City of Lingbao in central China's Henan Province is the nation's second largest gold production base. It leads the domestic industry in terms of gold bar resources, output, market share of gold investment products, and extraction technologies.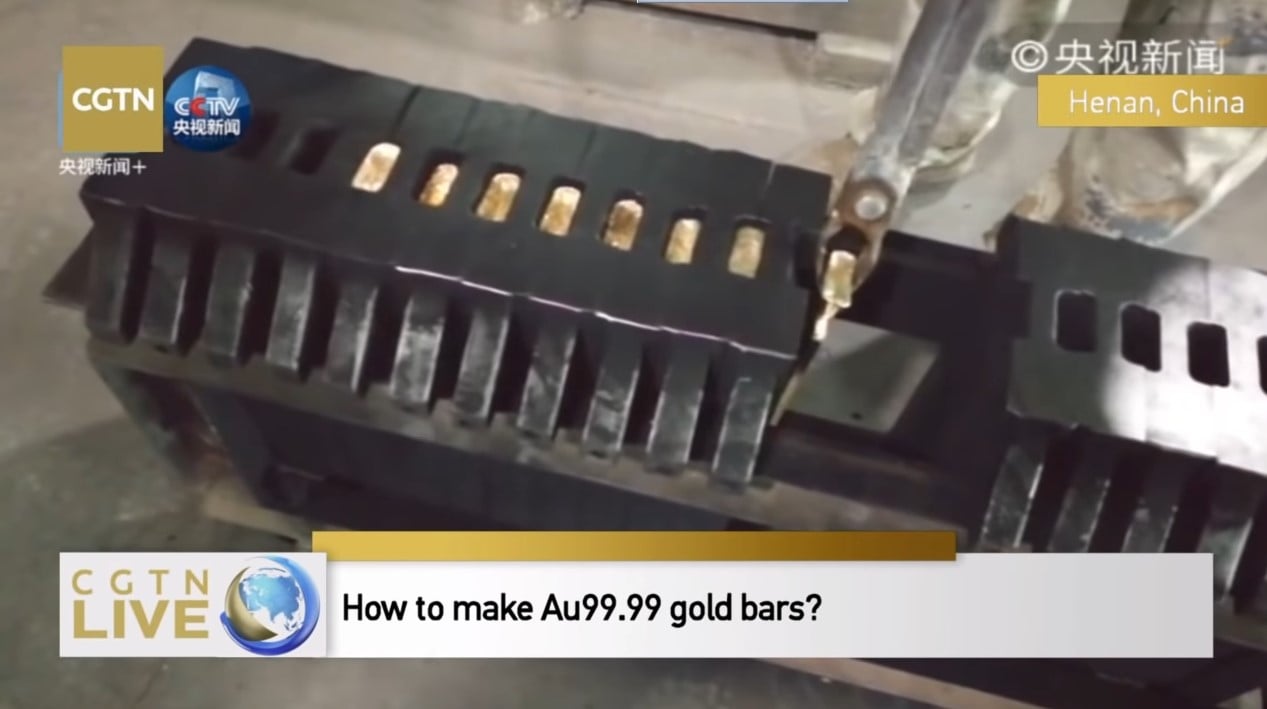 How To Make Au99.99 Gold Bars?
[REITs]
Q3 hedge fund letters, conference, scoops etc
Transcript
So as we can see even in the gold bar mold it's a golden color shining. And this is also a work requiring the team work of two people.
Because see if we relax the mold, we put it in to the water and you can see the final result. So the golden shrine. You can see the kind of shining gold var was.
And the colleagues can show in front of this camera. Can you show us what the gold bar actually looks like? Please pay attention. You can see this big gold bar is shining light. It is rather smooth at the surface and It is totally different from what we have been seeing previously. And since Its also a very rapid process of lowering the surface temperature of the gold bar. It is a rather exciting and entertaining work.
And you can see that each gold bar series seems kind of straight and it is for us to control which are weight of the gold bar and the error is about 50 grams positive or minus. If the weight is not sufficient to meet the requirement we will get rid of a part on the hard place so we can keep the error within 50 grams. And out of the mold it is number two standard gold bar of our nation. And for this kind of gold, it is about 3000 grams and the error needs to remain within 50 grams.
So at the current stage it is not the exact number to standard gold and we need to go through the quality examination [inaudible] And after all these procedures will can call this gold bar the number two standard gold bar of our nation. You can see the secret about how we can keep the error with in 50 grams.
The post Gold Bar Production – A Look At New Extraction Technologies appeared first on ValueWalk.