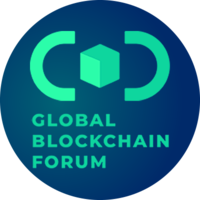 The Global Blockchain Forum will be held October 4-5 in San Francisco. The convention is the second one hosted this year, this one titled "Movers and Shakers". It will highlight trends in the blockchain economy, its impact, and its investment opportunities.
Global Blockchain Forum: Speakers

Global Blockchain continues to announce new speakers, expecting over 120 in total. They additionally anticipate over 200 companies and financiers, as well as over 3,000 attendees, based on the success of the last conference in April. Speaker expertise will range from the founding of exchange platforms, investment firms, and security protocols, to name a few. Some notable speakers include Alex Mashinsky, CEO of the Ethereum network Celsius, as well as Vinny Lingham, a co-founder of the encryption service Civic. Several important figures from Chinese investment groups will fly in to speak as well, including Christy Choi, director of Binance Labs, and Jack Lee, managing partner at HCM Capital.
Global Blockchain Forum: Investors

The conference is geared as an opportunity to hear from such vanguards, and also to network with other entrepreneurs and be exposed to new investment opportunities. Global Blockchain has also announced partnerships with over 50 cryptocurrency media organizations, so the forum is a networking opportunity for the industry as well.
Global Blockchain Forum: Special Offer (30% Off)

Currently, general admission is $599. A VIP package is also available for $1,199, and this includes dinner, admittance to the Networking Lounge and after parties, and VIP-only speakers. Furthermore, attendees will be able to enter a pitch competition with prizes, to put forth their own startups as well as be exposed to those of others. A general group admission package of three is also available for $1,399.
As an official media partner of Global Blockchain Forum, we are happy to offer 30% Off to all readers of BitcoinWarrior.net. By visiting this URL, you will be able to purchase tickets at a discounted rate.

The conference will be held at the Hyatt Regency, 5 Embarcadero Center, San Francisco, CA 94111. More information and updates can be found at https://gbforum.co.