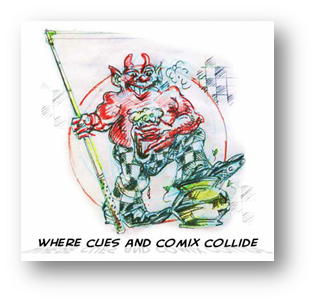 As a service to the Bitcoin community, Bitcoin Warrior is featuring merchants and services that offer discounts when purchased in Bitcoin. Today we are featuring:
This is one I picked up from a redditer who was out at a garage sale one day and ran into the owner of this site. The owner had taken Bitcoins for his specialty pool cues and underground comics a few years back but removed the Bitcoin Accepted Here logo when he got no traction.
Give him a shout out, show him some love, and bring him back into the fold.
You can visit them here.

If you have a business that offers a Bitcoin discount and would like to be featured on Bitcoin Warrior, submit it here.
The claims made here are the sole responsibility of the merchant.