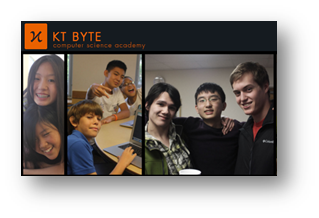 As a service to the Bitcoin community, Bitcoin Warrior is featuring merchants and services that offer discounts when purchased in Bitcoin. Today we are featuring:
KT Byte teaches computer science to middle and high school students around the world, but in person and remotely. Classes range from Java and Accelerated Intro to Java, AP and Data Structures, Java 8 IDE, all the way to USACO prep classes and college interview prep.
Location: Massachusetts, USA
Discount: 5% when you mention Reddit
You can visit them here.
If you have a business that offers a Bitcoin discount and would like to be featured on Bitcoin Warrior, please click on the 'Submit a Bitcoin Business' link at the top of the page.
The claims made here are the sole responsibility of the merchant.