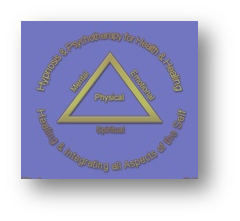 As a service to the Bitcoin community, Bitcoin Warrior is featuring merchants and services that offer discounts when purchased in Bitcoin. Today we are featuring:
Hypnosis & Psychotherapy for Health & Healing
Full time private practice for 17 years, as a Functional Multi-modality therapist specializing in many methods customized to help you achieve your goals and get results.
Amy Zilka has her Masters degree in Counseling Psychology/Marriage Family Therapy and is a certified Regression Hypnotherapist, Acupuncturist, Herbalist, Nutritionist, Flower Essence's, and Homeopath. Having also been a former Jr. Olympic National Champion gymnast, coach and dancer, she is able to integrate and utilize her education, training, experience and her intuitive abilities to assist each "souls healing" of their earth body, mind & spirit to create a "hologram" of balanced healing of wholeness and integration for animals, humans and our planet.
I will give anyone a 15% discount when paying with Bitcoin for my services over video or in person. (English only).
Location:
You can visit them here.
If you have a business that offers a Bitcoin discount and would like to be featured on Bitcoin Warrior, please click on the 'Submit a Bitcoin Business' link at the top of the page.
The claims made here are the sole responsibility of the merchant.