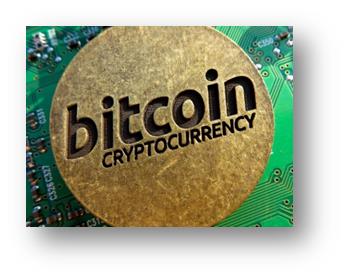 If you follow Bitcoin news, you're probably aware that it's been booming here and there around the world for one reason or another. Whether it's those in the seasteading community or others, people all over the globe are becoming excited about the possibility of cryptocurrency – and virtual currencies – becoming more popular and mainstream in the years ahead.

India and Bitcoin: Match Made in Heaven?
There are many signs pointing to India being the next area where Bitcoin sees a lot of growth. According to TechCrunch, a lot of people in the country are waking up to the possibilities of using this virtual cryptocurrency. They wrote, "You know Bitcoin has finally gotten some traction in India because a hair salon in Chandigarh, a city in Northern part of country, is now accepting the virtual currency in exchange for a bit of the snippity-snip."
As other companies follow the hair salon's lead, Bitcoin is going to become more important to India's citizens. A lot of people live in poverty in India, but this could change is the cryptocurrency becomes popular in the region. It offers people an easy way to create wealth – as long as they have a computer and access to the Internet. Luckily, more and more people have access to these in India and other countries in that part of the world – like Pakistan.

Another reason that many people in India may turn to Bitcoin is to get around capital controls being put in place by the Indian government. India is afraid of money leaving their country, so they have put limits in how much money businesses can withdraw each year as well as other controls on investing outside of India. Bitcoin may offer a way for some people to get around these regulations. Whether or not this will happen remains to be seen, but it could lead to a huge boom for Bitcoin in India.

Using Bitcoin to get around the regulations is illegal, but this hasn't stopped people in China from paying a high price for bitcoins in order to get around laws put in place in that country. Whether the same thing will happen in India or not remains to be seen, but one thing is for certain – Bitcoin is going to be on the radar of a lot of people in India. And as that happens, there's a good chance that many people will begin to use the virtual currency – especially if more companies begin accepting bitcoins at their business.

Bitcoin is experiencing booms all over the world, something that's giving a lot of people hope that it will really "catch on" and become as commonplace as PayPal did back in the day. For now, the virtual currency has many supporters but it's still not become mainstream. If countries like India begin to take notice, however, this may change quickly.

Author Bio:
Rose Sterlova